Venture Auctions-Liquidators-TN#5123-AL#5163-KY#3445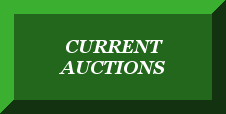 Get Details or BID NOW(when available)

on UPCOMING or ONLINE AUCTION Items 

Just Click the CURRENT AUCTIONS button...

Welcome to 

www.Venture-Auctions.com

...your online source for Auction Excitement, Fast-paced Fun, and Great Deals!

Always Absolute...Every Auction, Every Item, Every Time!

The Mid-South's Premier Asset Liquidation & Recovery Specialists

Check out some of  Venture Auctions recent auctions, and See why you don't want to miss the next one!

Just Click the PAST AUCTIONS button... 


Don't forget to Like Venture Auctions on Facebook!

Get late-breaking auction news, notifications of Big Upcoming Auction Events,

Information on Showcase Items, Recent Auction Results, and More

...all posted right to your News Feed!